What could be better than a satire of Trump or a satire of management books, like The One-Minute Manager?
How about a satire of BOTH Trump and The One-Minute Manager, rolled into one!
In
Mismanagement Is an Art: Lessons in Management from Donald Trump, Adolf Hitler, and Other Good Ol' Boys (satire)
, I show you how Trump does it. How he managed to get rich and famous, even while his companies went bankrupt (remember the USFL or Trump Airlines?).
Wally Whitewash: the Young Donald Trump
Meet Wally Whitewash, a real no-talent dickhead and playboy modeled after the young Donald Trump. Wally Whitewash wants to learn how to manage a business and get rich, even while he shits all over the employees and runs the business straight into the ground.
So before giving Wally Whitewash a small loan of a measly million dollars (to help him become a self-made man), sends Wally to learn management skills from Peter Panman.
Peter Panman: the Old Donald Trump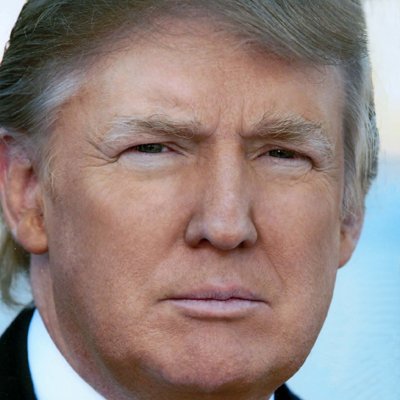 Peter Panman is a racist, pussy-grabbing asshole, modeled after the old Donald Trump.
Peter Panman teaches Wally Whitewash how to become a 30-second manager, how to handle diversity in the workplace, how to put the moves on female subordinates, how to use religion to manipulate people, and so much more.
Check out Mismanagement Is an Art on Amazon
As Amanda Huginkiss, author of
One Night with the President,
said, "Nobody is a better manager than Donald Trump. Whether he's managing a brothel, a beauty pageant,
buying a one-night-stand with a porn star
, or a scheme with the Russians to fix the election in his favor, Trump always manages to come out on top -- except when he decides to go doggy-style with Vladimir Putin . . . but that's a whole other story (Vladimir comes out on top then). And in
Mismanagement Is an Art
, Ronnie Champ really conveys the essence of Trump and his management style. Read it today!"
And here's some really great news:
Mismanagement Is an Art
is on sale on Amazon for a limited time for only 99 cents -- that's less than the price of a cheeseburger at McDonalds! This special sale price is only good through February 22, 2018, so hurry and get the book before the price goes back up! Of course, you can also view sample pages of the book for free on Amazon any time.
So check out this hilarious satire of Trump and Trump's management style:
Mismanagement Is an Art: Lessons in Management from Donald Trump, Adolf Hitler, and Other Good Ol' Boys
(satire), by me, Ronnie Champ.
Promotional Video from Ronnie Champ for his hilarious satire of Trump: Mismanagement Is an Art: Lessons in Management from Donald Trump, Adolf Hitler, and Other Good Ol' Boys (satire)